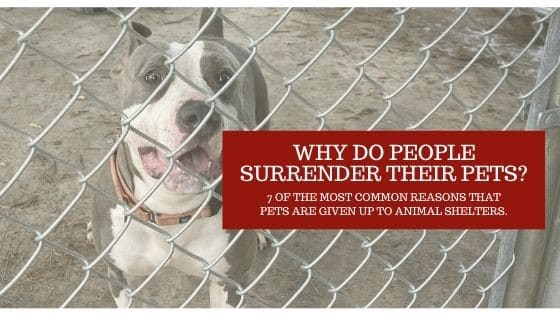 Why do people surrender their pets? Many people think that dogs and cats in shelters are somehow flawed. Otherwise, why would an owner surrender them? But the reasons are as varied as the owner's lifestyles and core beliefs. Most pets are NOT given up due to serious behavior issues.
WHY DO PEOPLE SURRENDER THEIR PETS?
A DEATH IN THE FAMILY
Often a much-loved pet is owned by someone living alone. When that person dies, no one in the family is willing or able to make the pet a new member of their own family. So, the poor animal is surrendered to a shelter. These pets are frightened and confused – and just need some time to regain their equilibrium. Imagine waking up one morning, being driven to a strange place, and left, sometimes after years of love and attention from your human. You'd be shell-shocked, too.
ADOPTING AN ANIMAL AFTER THE DEATH OF THEIR OWNER
Honestly, some pets will mourn their owners for a very long time. Others will bounce back pretty quickly. Adopting an animal from this situation will take some patience and understanding. Attachment to a new human may take some time, or it may not. I adopted a Miniature Pinscher with this background. He got in my car, spent the drive looking out the window, entered my house and never looked back. Other pets will be withdrawn or shy for a while, before accepting that this will be their new home. Give your new pet some space and time, and you will find that these animals are perfect for adoption.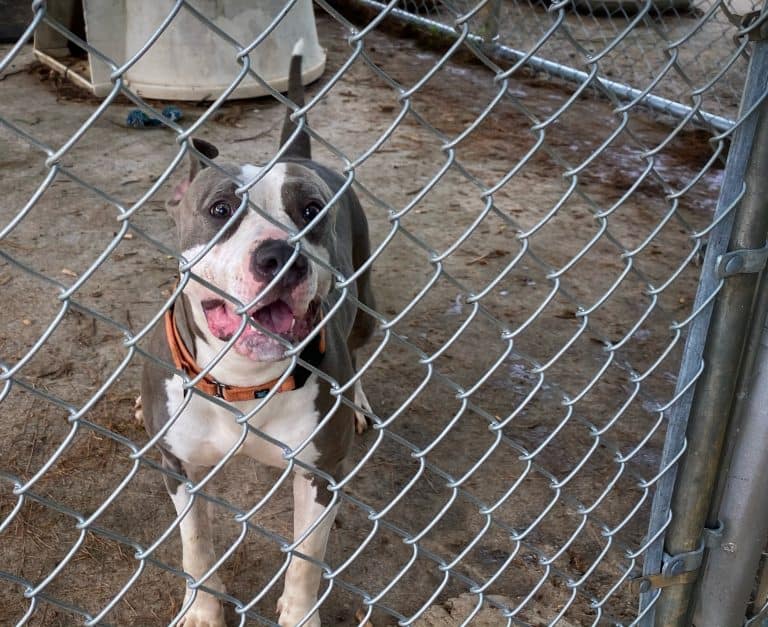 HAVING A BABY
Some people don't have a "forever" dog or cat; they have a pet "until" they have a baby. This is one reason why many shelters are hesitant to adopt to pregnant couples. To be clear, most issues between a pet and a baby can be worked out with the help of a trainer, or through adequate supervision of interactions between a new baby and the pet. Often, there's no problem at all. But some owners don't wait until there's an issue, but just assume there will be. This is a shame, since raising a child with a dog or cat (properly supervised) is a wonderful way to teach compassion and responsibility.
ADOPTING AN ANIMAL SURRENDERED DUE TO A BABY IN THE HOUSE
If you're older, single with no kids, or married with no immediate plans to have a baby, this is an easy adoption. Check the history – was there a baby in the home and were there problems? Or did the owners surrender their pet just as soon as they found out they were pregnant? If the former, don't adopt unless your kids are over 10 years old. If the latter, anyone can adopt without a problem. Just be sure that you plan on keeping this dog or cat for the remainder of its life. Being abandoned once is hard on a pet – more than once is cruel.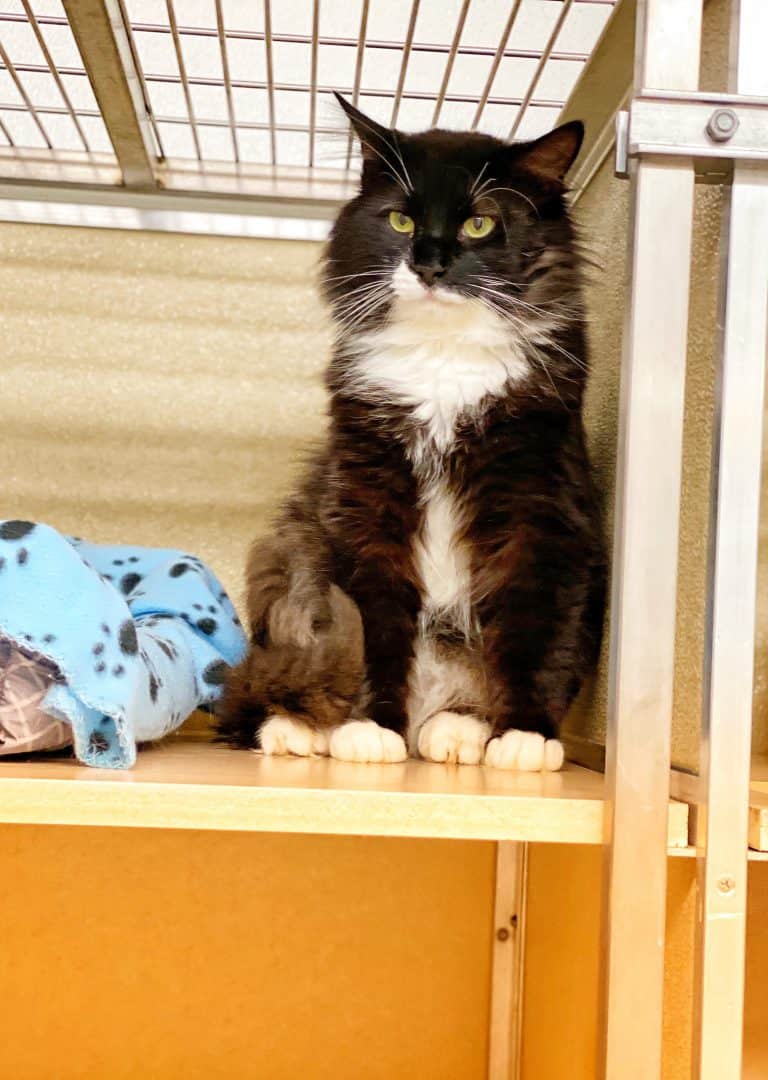 MOVING
This is the reason I hear most often and the one I have the least patience with. But many owners don't want to take the trouble to look for a rental which will accept their pet, preferring to take the easy way out by turning them over to a shelter.
ADOPTING A PET SURRENDERED DUE TO MOVING
These pets have usually exhibited no behavior problems, and are easy adoptions. Like the pets surrendered for the reasons above, expect your new cat or dog to take some time to become accustomed to a new home and family. And be aware that a few problems could develop during acclimation. Be willing to engage a trainer to help with any issues that may arise, just as with any animal you bring into your home.
AGE OF THE PET
This one is hard to understand. Some people decide that their elderly pet is not fun anymore and they surrender them to a shelter so that they can get a "fun" puppy instead. These animals thought they were loved, but then discovered that they were considered "disposable". (I would hate to be an elderly relative of any of these people.) As much as with animals surrendered due to the death of an owner, these pets will be confused and grieving.
ADOPTING A SENIOR PET
Senior dogs and cats still have a lot of love to give. They're generally easier pets with limited exercise needs; perfect for senior citizens, or families who enjoy watching movies and playing video games, rather than hiking and playing sports. Obviously, the veterinarian bills will be higher and you may have to take your senior pet to be examined more often. But these pets have done nothing except love their families, and they deserve a chance to end their days in a home, not a cage.
You may discover some traits that are not what you'd wish in a pet, but, remember, those habits have been allowed in another home for many years. Although senior dogs are as trainable as pets of any other age, it may take some time and patience to undo long-tolerated behaviors. There are many rescues across the country which specialize in senior pets, including Gray Face Acres in Virginia and Good Old Tails in Pennsylvania.
NEW BOYFRIEND/GIRLFRIEND/WIFE/HUSBAND
No patience for this one, either. If you love someone, you love what they love. Demanding that your new partner surrender his or her pet is, in my opinion, grounds for rethinking the entire relationship. But it happens, more often than you'd think.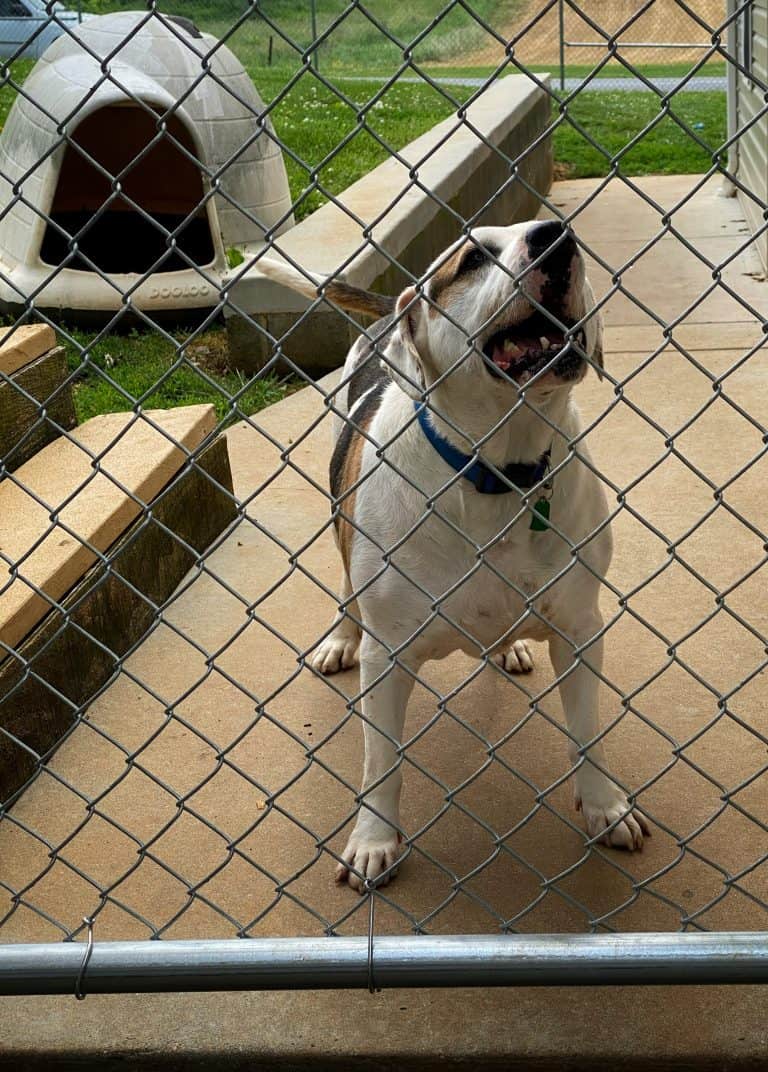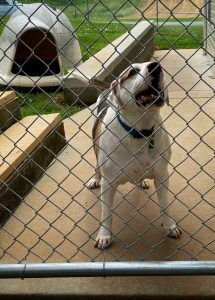 ADOPTING AN ANIMAL SURRENDERED BECAUSE OF A NEW RELATIONSHIP
Much like senior pets, these animals knew nothing but love until a new partner came into the mix. They will take time to adjust, but will usually make wonderful companions in the long-term.
Often shelters will take in animals from the local Animal Control office who were turned in as strays and never reclaimed. Sometimes, the owner is never found, but, often, the owner refuses to come back for their pet. They either cannot seem to contain the animal, and the calls from Animal Control become a regular event. Or, they don't want to pay the fee to reclaim their pet and surrender is the easy way out.
ADOPTING AN UNCLAIMED STRAY
If the owner has never been located, there will not be any history on the pet. Take your time with these guys and pay more than one visit if possible. You will have to depend on your own judgement, or that of the shelter staff, to decide if this dog or cat is meant for you.
In the case of an owner who refuses to reclaim the animal, see if you can find out the reason. If it's because of constant "walk-abouts", be aware that you'll have to devise ways to keep your pet from escaping. Higher or tighter fences, double entry doors, whatever you need to do to keep this wanderer home.
If, however, the owner just doesn't want to pay the fee, consultation with the shelter staff and your own observations should help you decide whether to adopt.
AND, LASTLY, BEHAVIOR ISSUES
Yes, some dogs and cats are surrendered for behavior issues – some of them serious. However, bear in mind that this is NOT the most common reason for surrender. Some behavior issues are mild – getting into the trash, jumping on people, etc. – and easily corrected. You can either train your pet yourself, or go to a reputable, positive-reinforcement trainer. Surrenders for this reason are usually due to lack of willingness to spend the time and/or money to resolve the situation.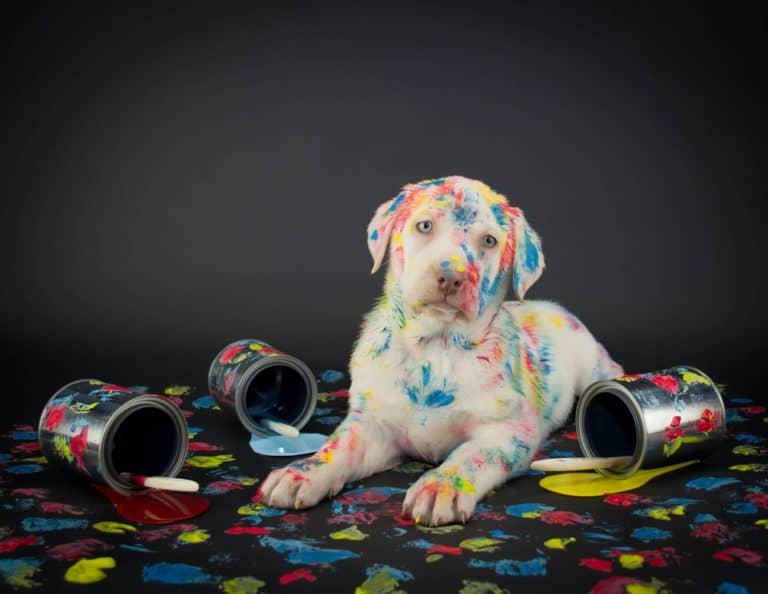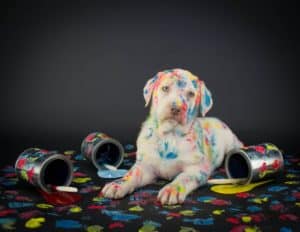 Some behavior problems are medically caused. A urinary tract infection can cause urination inside the home or outside the litter box. Pain can cause wandering at night or snappy behavior. Fortunately, most private shelters vet their animals, and will investigate the cause of any change in behavior.
Some problems are beyond the shelter's ability to help. This is usually aggressive behavior, either towards other animals, or towards humans. You will often see a dog advertised as "must be only pet in the home". These are dogs who are unable to share space and attention with other pets.
Others have a bite history. If a bite was caused by a child throwing rocks at a dog, or otherwise injuring them, these dogs may be adopted out to homes without children.
If, however, the bite was unwarranted, and no reasonable explanation can be found, these dogs may be euthanized to protect the general public. Most dogs who fit this profile are not safely adoptable. There are shelters who insist that they be adopted out (a stance I disagree with). If the animal you are interested in has a bite history (shelters are required to disclose this), please ask detailed questions about the circumstances.
ADOPTING A PET WITH BEHAVIOR ISSUES
If you're a person or family who only wants one dog, consider the dogs who are listed as only pets. Because many people who visit shelters already have at least one other dog or cat, these poor souls often spend the most time in a shelter before finding a home. Having said that – please don't adopt one of these guys expecting that they will suddenly accept other animals without a problem.
For dogs with unwarranted bite histories, unless you're a dog trainer or behaviorist, steer clear. Most shelters will not adopt out a dog with unexplained bites, but some, out of an abundance of love for all animals, will try. I'm not a proponent of this, having seen too many of these cases end in tragedy, either with the animal finally being euthanized, or a human seriously injured, or, often, both. So, when considering a dog who has bitten, be very sure you understand the circumstances before agreeing to adopt.
Occasionally, cats are also surrendered for aggression. Since cats are so much smaller, and less likely to cause serious injury to an adult human, adoption of these animals only demand understanding. If you're a cat owner who is fine with a feline who prefers "social distancing" at all times, please adopt one of these unfortunate animals. But, if you want a cat who likes to cuddle, stay away. There are plenty of more social cats and kittens available at just about every shelter across the country.
FINAL THOUGHTS
Why do people surrender their pets? There are as many reasons as there are families. Just know that shelter pets aren't "broken" or "damaged" – they were just in the wrong home.
Adopting a cat or dog from a shelter or rescue takes some planning and consideration. Your lifestyle, your patience level, and the amount of time you have to devote to a pet all play a part in which animal will best suit you. Find out the history (when available), and be honest with yourself about what you are willing to work with.
Most animals are NOT surrendered due to behavioral or health issues, but for a wide variety of other reasons. These pets are full of love, and will provide companionship through many years. Don't let the myth that shelter animals "have something wrong with them", prevent you from bringing a new cat or dog into your home and family.