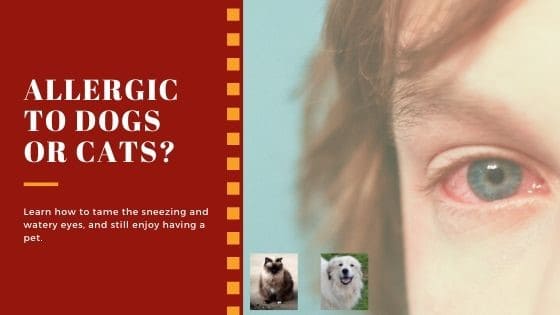 WHAT IS AN ALLERGY?
An allergy is the body's reaction to something it considers to be dangerous. Even if, by itself, the allergen is not dangerous, this does not affect the likelihood of an allergic attack. The body then sends out histamines to repel what it considers to be an invader. Where pets are concerned, the sensitivity is generally to dog or cat dander (pieces of skin shed by animals), to urine, or to saliva.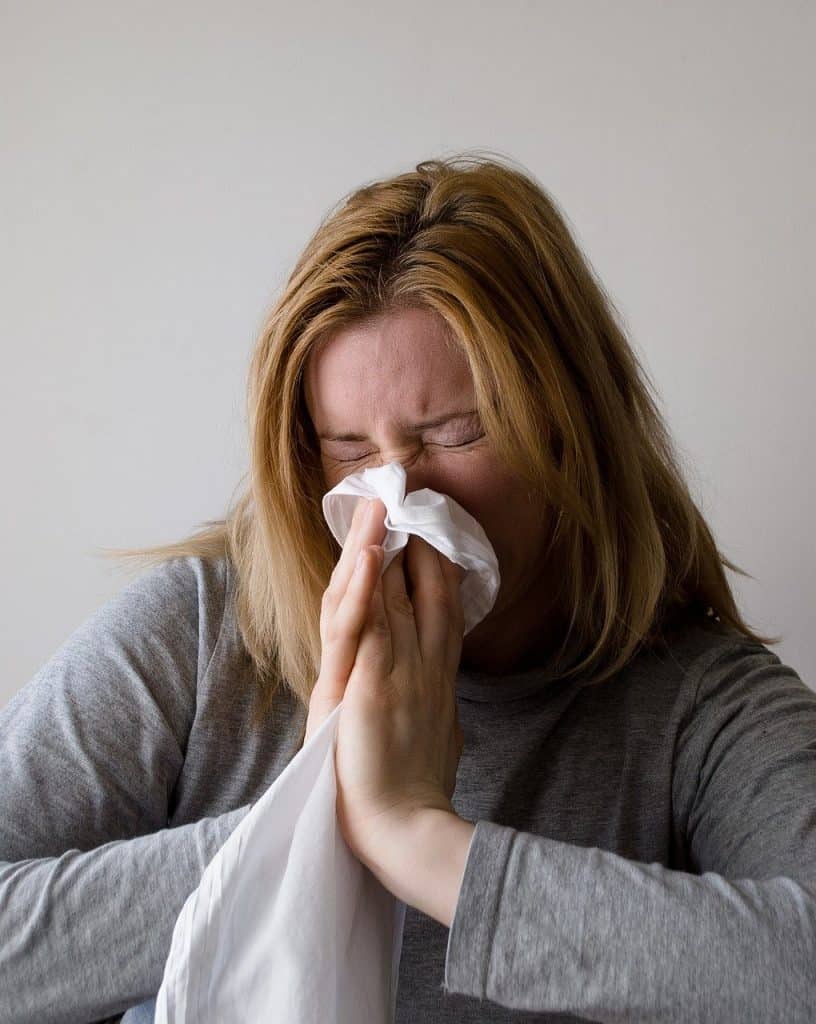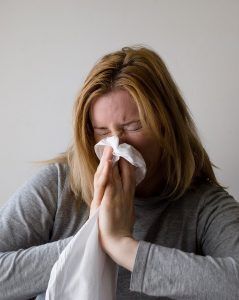 WHICH PET IS MORE LIKELY TO CAUSE ALLERGIES?
Cats are more often the reason for an allergic reaction than dogs. And, strangely, female cats tend to cause more sensitivity than males. Dogs are only 50% as likely to cause allergic reactions in humans than are cats.
ARE PET ALLERGIES BECOMING MORE COMMON?
The answer seems to be "yes". Although it was once believed that children were healthier being protected from exposure to dirt, animals, and dust, the opposite seems to be true. Babies growing up with dogs or cats are actually LESS likely to develop allergies.
WHAT DOES AN ALLERGIC REACTION LOOK LIKE?
Allergic reactions, just like those cause by pollen, can range from watery eyes, sneezing, and runny noses to the more serious anaphylaxis which can be fatal. When anaphylaxis occurs, the lips, tongue and throat may swell, preventing breathing. Epinephrine should be carried at all times by those who have this level of allergies. And a pet should NEVER be brought into a home where someone is likely to suffer anaphylaxis.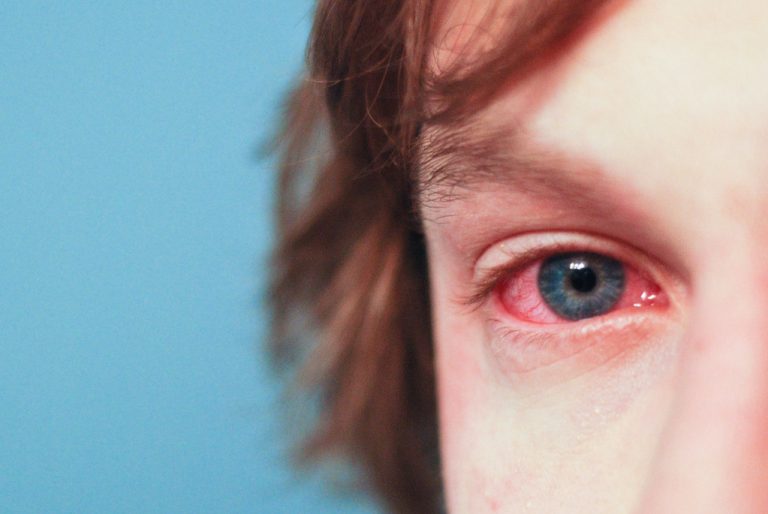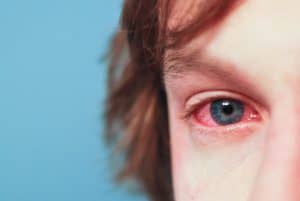 WHAT PART OF THE PET CAUSES ALLERGIES?
Allergic reactions to pets can come from many sources. Most, however, come from dander. To that end, there are several dog breeds that are touted as "hypoallergenic". Truthfully, however, no pet is completely without risk of instigating an allergy. All pets shed, just as all humans shed.
Other causes can be urine or saliva.
DOG BREEDS CONSIDERED TO BE "HYPOALLERGENIC"
Although there are no dog or cat breeds that are truly guaranteed not to cause allergic reactions, there are some which cause fewer issues. These are generally breeds with no hair or low-shedding coats. Still, don't pay a ton of money for what a breeder tells you is a "hypoallergenic" dog. You can find one of these types of dogs in your local shelter – it's the coat that matters, not the particular breed of dog.
TYPES OF HYPOALLERGENIC DOGS AND CATS
HAIRLESS
As far as dogs are concerned, this includes the Mexican Xoloitzcuintli, a dog which traces its ancestry back to the Aztecs, and the Chinese Crested, which, believe it or not, is also of Mexican descent. The only hairless cat is the Sphynx.
Remember, having one of these breeds in your home may lessen your allergic reaction, but, if the cause is urine or saliva they will be of no help.
LONG HAIRED
These dogs lose hair like humans do – without the seasonal shedding. These breeds include the Afghan Hound, the Maltese, the Affenpinscher, the Wheaten Terrier, and the Yorkshire Terrier.
CURLY COATED
These dogs tend to be low shedders and include the following breeds: the Portuguese Water Dog, the Giant and Miniature Schnauzers, all three sizes of Poodles, the Labradoodle, and the Bichon Frise.
HOW TO ADOPT A DOG IF EITHER YOU OR A FAMILY MEMBER IS ALLERGIC
If you know that either you or a family member is allergic to dogs, keep the coat type in mind. (If the allergic person is a child under six, don't bring a dog into your home yet.) Again, the breed specifics don't matter – a mutt is just fine – but look for a low shedding or hairless coat.
Talk to the shelter staff and see if you can "foster to adopt". This allows you to take the animal into your home for a short period of time (usually two weeks to a month) before finalizing any adoption. If allergies are going to be an issue here, you will soon find out. The animal can then be returned to the shelter to find a better fit.
HOW TO ADOPT A CAT IF EITHER YOU OR A FAMILY MEMBER IS ALLERGIC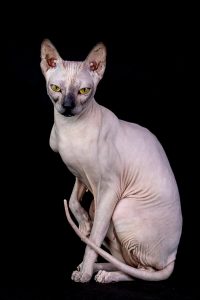 This is probably a "no-go" unless you can find one of the hairless Sphynx cats. Even then, it will not help if the allergy is to saliva or urine. Either try becoming a "dog person" or accept that having a companion animal is probably not for you.
FOSTER TO ADOPT
If you have family members who have never been around animals, it's probably wise to ask the shelter if they have a foster-to-adopt program in place. With this program, you take a dog or cat you are interested in adopting into your home for a set period of time. (Usually two weeks to a month.) During this period, the shelter is still responsible for veterinary care, and is still the owner of the animal.
At the end of the stated time (or sooner) you will know if you have an allergy sufferer in your household and can choose not to finalize the adoption. If, after two weeks, there are no problems, then you can move forward and make the pet a member of your family.
IF I ADOPT – HOW DO I LESSEN THE SEVERITY OF ALLERGIES?
DUST
Pet hair and dander tends to float through the air and spread all over a home. You'll have to be vigilant about dusting and vacuuming. If the animal is allowed on the sofa, that, too will have to be vacuumed almost obsessively. You will not be able to allow your pet on your bed.
BATHS
You will have to bathe your pet regularly. Bathing will remove some of the dander and fur and help to limit the number of allergens. Use shampoo formulated especially for your companion, and make sure to rinse thoroughly.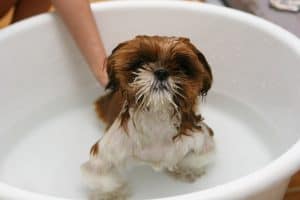 BEDDING
Wash both your pet's bedding and your own frequently. Use hot water and regular detergent.
OILS
Add some fish oil or coconut oil to your dog's food. (A little will go a long way – don't overdo it.) This will keep your dog's coat shiny and healthy, and less prone to flaking.
THE CAR
After your dog has been in your car, you will have to vacuum the seats and floor thoroughly. If this seems too difficult, there are washable car seat covers you can purchase. Don't let more than a day pass between having your dog in the car and a thorough cleaning – hair and dander will float around whenever the car door or a window is opened.
COPING WITH ALLERGIES TO PETS
MEDICATION
There is, of course, medication (antihistamines) which can lessen the symptoms of allergies. Only you can decide if it's worth it to you to have to take daily medication. If you love animals and really want a pet, this may be the way to go.
Antihistamines come in two types – those that make you drowsy, and those that don't. During high tree pollen season (I'm allergic), I take the 24-hour non-drowsy kind during the day and supplement with the other at night. This regimen, added to maintaining the cleanliness of your home, should help alleviate the symptoms of pet allergies in adults.
Allergies to pets are tough to deal with. I have been lucky to avoid allergies to animals, particularly since I'm allergic to many plants and trees. Still, I live on a wooded parcel of land, and take my meds all spring long. I suspect I'd do the same thing in order to have my dogs. But, as always, only you can make that decision. If you decide to get a pet anyway, please adopt!
Woman sneezing Image by Mojca JJ from Pixabay
Photo of red eye by theapoc on Foter.com / CC BY
Image of Sphynx Cat by Юрий Сидоренко from Pixabay
Small dog in bath photo by JeongMin Yi from Pixabay