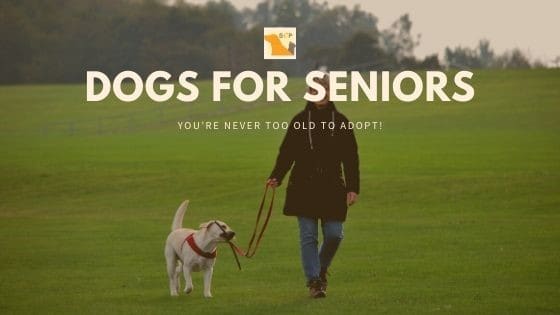 Dogs for seniors – the love and companionship of a pet is a wonderful thing at any age. Owning a dog confers all sorts of health and emotional benefits. From increasing the owner's physical fitness to providing unconditional love, dogs give much more than they take. Yet, it is often difficult for senior citizens to adopt a pet. Here are some of the reasons why, and some of the things you can do to mitigate the mindset. Seniors should be able to enjoy having pets no matter how old they are.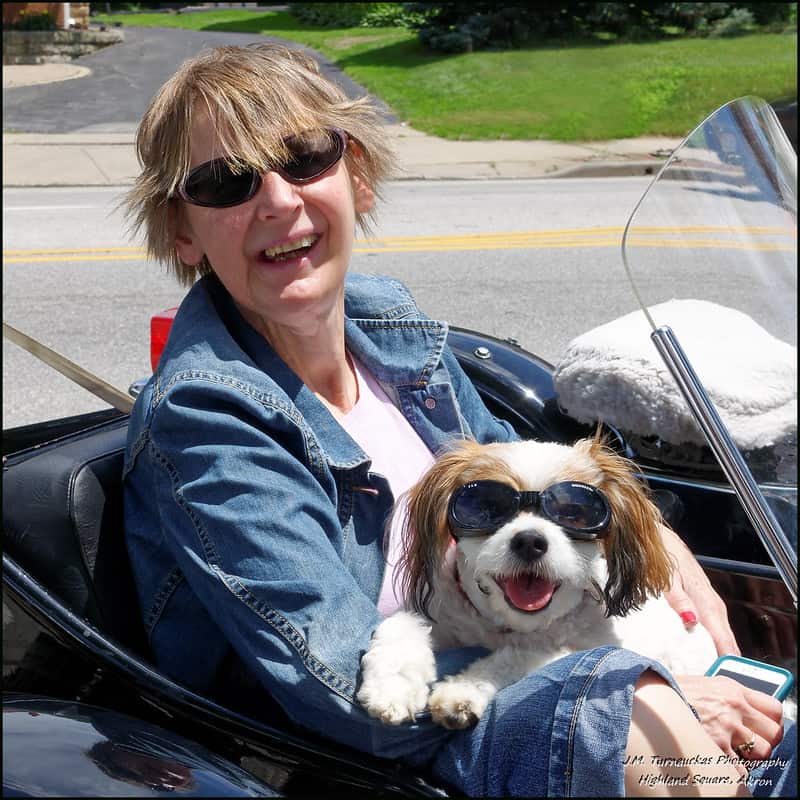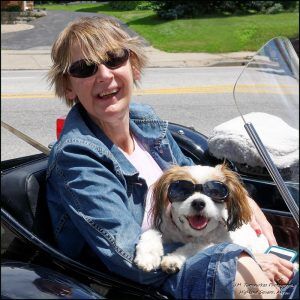 Yes, unfortunately, ageism is alive and well at some shelters. These organizations take one look at your gray hair and say a resounding "no". They don't advertise this, or ever tell you the reason for a denial. To avoid these places, read some online reviews.
But just because a shelter has some bad reviews doesn't mean that it's a bad shelter. Some people who just shouldn't have a dog due to living arrangements, or past history with pets, will become enraged when their applications are denied. These are often the first people to go onto social media to complain. The statement that an unhappy customer will tell 10 friends, where a happy customer will only tell one, is as true for shelters as for retail.
As long as bad reviews are less than 15% of the total, and there aren't a ton of complaints from senior citizens, the shelter or rescue is probably a good one. If you go to a rescue and feel that you won't be honestly evaluated, don't argue. Just go somewhere else.
LEGITIMATE REASONS THAT AGE WILL MATTER
There are legitimate age-related reasons for turning down an applicant. Below are a few:
You have significant physical issues, live alone or with an older spouse, and you're trying to adopt a puppy, or an energetic large dog. No one wants to see you injured, or your dog have to be returned. Accept that you have some limitations and look for a dog who is calmer, or older. Or, you can look for a cat instead. Cats are much easier to care for than dogs and provide just as much love.
You're in your late 70s or beyond, and have no one who will take the dog should you become incapacitated or pass away. The job of the shelter is to ensure, as far as possible, the safe future of the animals in their care. They don't want to adopt out an animal destined to be returned to them in the future.
If this is the case, talk to the rescue about taking in a senior animal – older dogs are very hard to place. Many rescues will be delighted to home an older pet with a senior citizen. There are even some who offer discounts in a "seniors for seniors" program.
Your adult children have come with you and it's obvious they have absolutely no interest in keeping the pet should you pass away. Again, the safety and security of the dog is the rescue's main concern.
Many shelters love to see an older person come in to adopt. There are always a few dogs who would do best in a calm home. But, if your grandchildren are very young, and they're often over to visit, staff has to be convinced that the dog (and the children) will be kept safe. You may need to agree to crate train your new pet, and put them away when your grandchildren visit.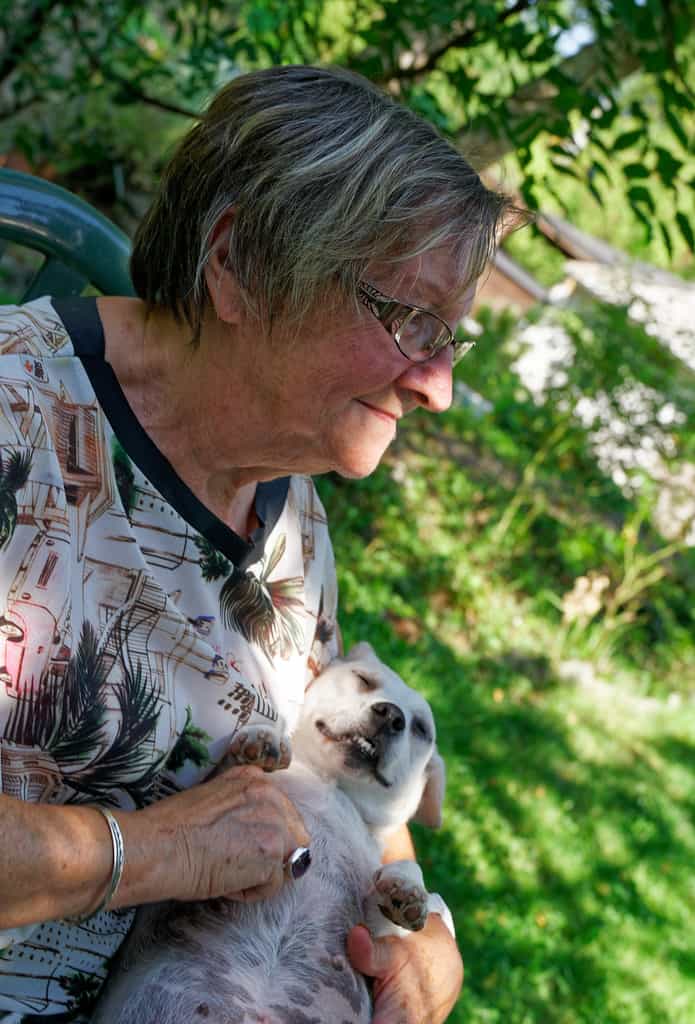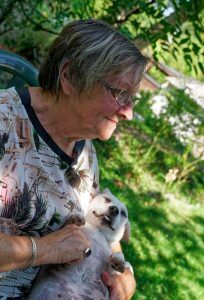 OTHER REASONS AN APPLICANT MAY BE DENIED
These reasons have nothing to do with anyone's age, but, occasionally, someone interprets them as such. Among these are:
Shelters want to make sure that all adopters have enough of a financial cushion to deal with routine vaccinations, veterinary visits, dental cleanings, and medical emergencies. Adopters don't need to be wealthy. However, if you're living on Social Security and having to watch your budget very closely, adopting a pet may not be right for you.
LIVING CONDITIONS FOR THE ANIMAL
Keeping an "outdoor-only" dog. Generational cultures are different, and many older people grew up believing that dogs belong outside. Even people who grow up in a rural environment today may believe that. If you're not willing to make a dog part of your family, which means indoors, most shelters will not consider your application. No outdoor cats, either. Pets belong with their people.
NOT SPAYING AND NEUTERING
Refusal to neuter your existing dogs. This is usually a "guy" thing. I dealt with a number of men when I was an Adoption Counselor, who fought hard against removing a dog's "manhood". Dogs don't have "manhood", and they're happier and healthier after neutering. I've seen many otherwise wonderful families turned down for adoption because the man in the family refuses to consider having his existing dogs neutered. Unfortunately, once this mindset is firmly established, it's next to impossible to change it.
Most shelters require that all your current pets be spayed or neutered. The reason that so many animals are in shelters in the first place is irresponsible breeding, and no rescue wants to adopt to someone who might add to the problem.
Not taking your pets to the vet on regular occasions. If your past dogs haven't been seen by a vet in a long time, or are not current on their core vaccinations, you will be turned down. Again, the staff is concerned with the health of the animals in their care. They have to be able to count on you to provide the same care once in your home.
WHAT YOU CAN DO TO ANSWER CONCERNS ABOUT YOUR AGE
Be aware that you are not likely to be approved for a puppy or a large dog with boundless energy. Adoption counselors are judged by their ability to match the right pet with the right owners. Listen to them when they steer you towards a calmer animal, or a senior.
Be willing to adopt an older animal. Health issues, sudden deaths, and people who just don't want an "old dog", mean that many organizations have lots of pets in their "golden years". These dogs are often depressed and confused when everything they knew is gone and they're locked up in a cage all day. Your home and love for their older years is a gift you could give them. You'll get plenty of love and loyalty in return.
Take a moment before visiting the shelter. Talk to a relative or friend and ask if they would be willing to take in your adopted pet should you no longer be able to care for them. This is not to say that they wouldn't have to speak with the shelter. Most shelters require that a adopted pet that needs to be rehomed be returned to them first. But if you have a plan already in place, it will go a long way towards easing fears of abandonment, and your relative is likely to be approved to keep the animal.
Show a history of responsible pet care. This includes vet visits, vaccinations, microchipping, and training. (Training doesn't need to be formal; you can do it yourself. Staff is only looking to see that your current pets aren't completely unmanageable.)
DOGS FOR SENIORS – KEEP ON KEEPIN' ON
If you're healthy enough to walk around the block, and mentally alert enough to take care of an animal, don't let anyone tell you you're too old. Go to several different shelters and rescues if you need to. You might have to do a little extra travelling to find your perfect dog, but she's out there, believe me.
Many shelters have dogs that have been there for a long time without much interest. Maybe they're too old, or solid black (a surprisingly difficult adoption), or don't like other animals. Whatever the reason, yours may turn out to be the perfect home for that pet. Ask to see the long-termers, you won't regret it.
Photo of woman and black and white dog by Bennilover on Foter.com / CC BY-ND
Photo of woman with dog laying on its back by miguel.discart on Foter.com / CC BY-SA
Lady and dog in car wearing sunglasses photo by Mark Turnauckas on Foter.com / CC BY