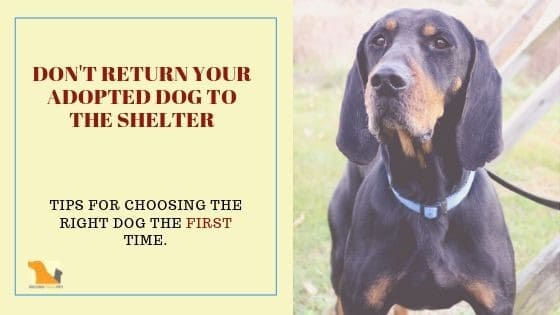 Returning a dog to the shelter happens pretty regularly in animal rescue. Approximately ten percent of adopted dogs are returned to the rescue they were adopted from within six months. Another ten percent will follow later. Why does this happen? What can you do to avoid bringing the wrong dog into your family in the first place? And, if you return a dog, will any shelter ever adopt to you again?
KNOW YOUR LIMITS BEFORE YOU ADOPT TO AVOID HAVING TO RETURN YOUR DOG TO THE SHELTER
Many shelter dogs have no past history, having been found as strays and never reclaimed. It would be wonderful if previous owners would at least call Animal Control and give them an idea of the dog's temperament and history. But this just doesn't happen. If the previous owner has no desire to reclaim their dog, they generally have no interest in what eventually happens to it. Which leaves the shelter reading past training and personality from only a few days or weeks at the facility.
Even owner surrenders, where a personality assessment has been filled out, can have misleading (or wishful thinking) information on them. When an owner is heartbroken about giving up her dog, there is an unfortunate tendency to gloss over some issues in the hope that the dog will be adopted quickly.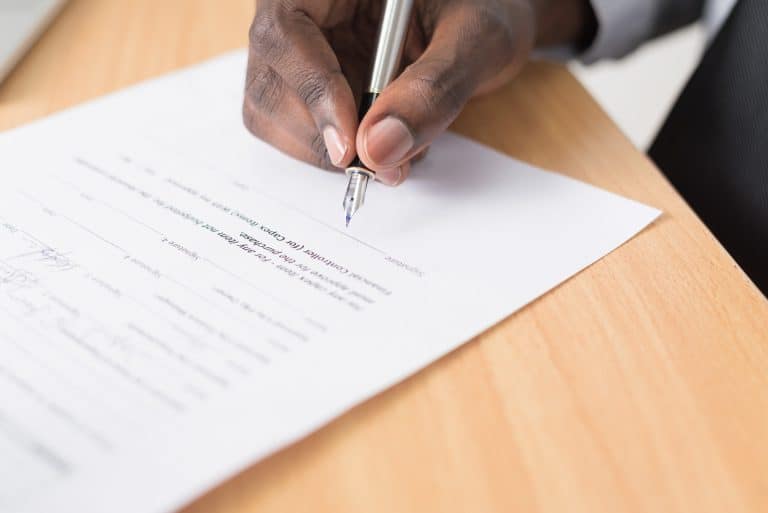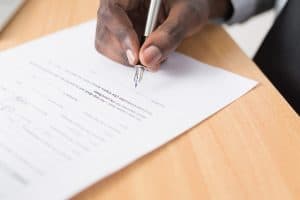 ASK YOURSELF THESE QUESTIONS:
HOW MUCH TIME CAN I SPEND HOUSEBREAKING MY NEW DOG?
All rescue dogs, even those who have been previously trained, will need a break-in period. Dogs tend to mark their territory, and the stress of moving into a new environment can cause house-breaking issues in even previously well-behaved dogs.
For housebroken dogs, a quick couple of weeks of crating, taking outside to potty, and effusive praise when business is done outside, should bring back previous good behavior. Still, this takes time and dedication. The willingness to walk outside in cold, or snow, or rain, in order to reinforce potty training, is vital. Do you have the time and the stamina for this? Or, if you don't have the time due to your work schedule, are you willing to hire a dog walker to come in once or twice a day? Training must be consistent and regular if you want it to work.
Your time, or hiring someone else – either will work. Bringing a new dog into your home and immediately resuming a normal schedule likely will not. Take a week of vacation when you first bring your pet home. Or, if you can't, and this is a family dog, take two or three days of vacation, and have your partner take the other couple of days in that week as vacation as well. The more time you can spend with your new dog, the quicker a bond will form.
For dogs who have never been housebroken (chain dogs, dogs that have been stray for a long time), unless you're retired or working from home, it is imperative that you crate train and hire a dog walker. If you do neither, you've significantly upped the odds that you will return the dog.
HOW IMPORTANT IS IT TO ME TO MAINTAIN A SPOTLESS HOME?
Dogs make messes. Just by being an animal who thinks nothing of rolling in a mud puddle (or something worse), your new pet will bring dust and dirt and odor with him. Can you deal with that? You will have to clean more often than previously, or relax your standards a bit. Some people are fine with this – others are much more particular about their surroundings. Be honest with yourself – if you can't stand even a small mess, dog ownership is probably not for you.
Hair. All dogs shed – even those which are marked hypo-allergenic. The difference is in the length of the hair and how far it will travel. Short-haired dogs leave tiny little hairs everywhere. Long-haired dogs, or worse, dogs with undercoats, will leave your rug looking like a shag carpet from the 1970s. You'll be vacuuming a lot more than you were before – are you okay with this?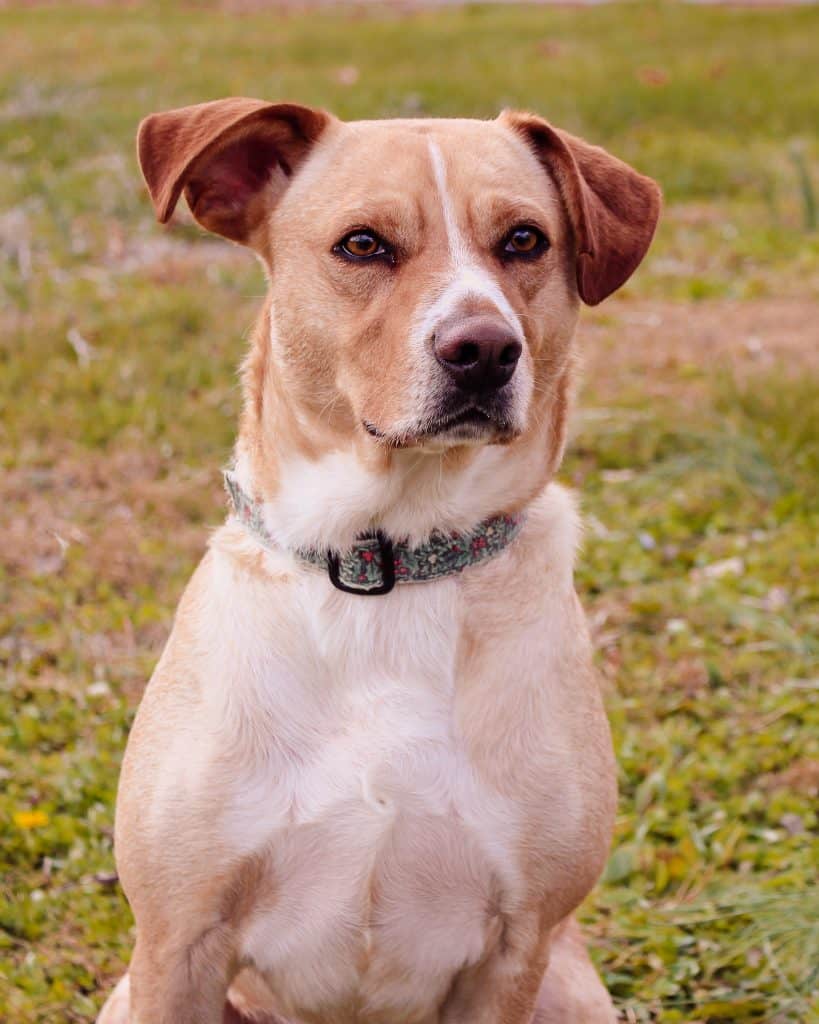 DO YOU HAVE OTHER PETS? IF SO, ARE YOU WILLING AND ABLE TO TAKE THE TIME TO PROVIDE A PROPER INTRODUCTION?
You don't like everyone you meet. It is reasonable to suppose that your new dog, or your current one, may not hit it off right from the start. This is another reason to do your best to ensure that someone is home during the first week with your rescue dog.
If both dogs are crated when you leave, then you avoid walking into a tragedy when you come home. If you don't crate train, then you will need to ensure that things don't go horribly wrong when you're out of the home.
LEAVING YOUR DOGS ALONE TOGETHER
This should be done in stages. If you've seen no aggression towards each other, try leaving the house (go to the front yard), for two minutes. Re-enter and see where your dogs are. If everything seems okay, try again a little later, for five minutes this time. Don't leave your front yard, and be prepared to go back in quickly if you hear anything concerning. If everything's going okay, gradually increase the time you're gone. Eventually you should be able to leave them alone together for much longer without an issue. Of course, if at any time there's a problem, you'll need to consider crate training to keep them separated when you're gone. Your first loyalty is to the dog you have had the longest – make sure she's safe.
Even if you leave your dogs alone successfully, make sure to remove all toys and food bowls before you go. Quarreling over resources are one of the most common causes of fights between dogs.
ARE YOU WILLING AND ABLE TO SPEND THE MONEY TO ENSURE PROPER VETERINARY CARE?
I am not one of those who thinks you need to be extremely well-off to have a dog. But there is a basic standard of good veterinary care which you should be prepared to meet.
Regular vaccinations, dental cleaning, and care for the odd illnesses or accidents that occur should be part of your planning for a pet. Throwing $20.00 a week into a fund for veterinary care, or paying monthly for pet insurance will go a long way towards handling the unexpected emergency.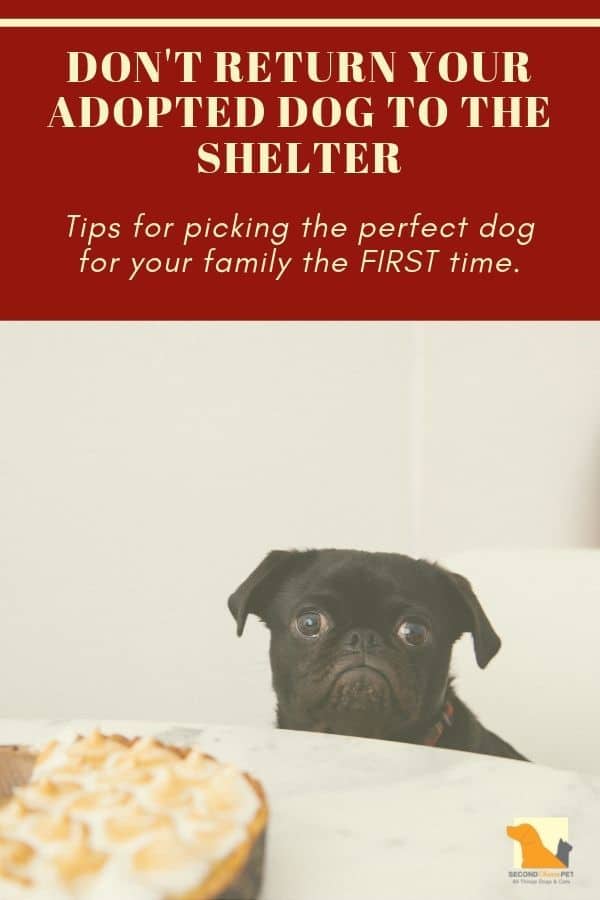 WHICH SORT OF BEHAVIORAL ISSUE CAN YOU HANDLE, AND WHICH CAN'T YOU?
This is a good thing to think about before bringing a new dog home. For example, I can deal with just about any bratty behavior from my dog, except aggression. I would never adopt a dog with a history of aggression. However, if I had had one for several years who suddenly started showing signs, I would understand that this was likely a medical issue and seek appropriate care.
Knowing how competent you feel in dealing with various issues that may arise, from housebreaking, to chewing on things will help you narrow down your search for your new dog.
CHOOSING WISELY GOES A LONG WAY TOWARDS HELPING AVOID RETURNING A DOG TO THE SHELTER
Take your time. When choosing a dog, it is not necessary to pick one at the very first shelter you go to. Dogs speak to us in subtle ways – when you meet one you feel a connection to, you'll know.
Make sure to listen to the adoption counselor. She knows the dogs in her care, and is trained to listen to your needs. She's happiest when she finds you the best match for your family; and so are you and your dog. If the counselor tries to steer you away from a dog which has caught your eye, ask her why. The odds are she knows something that would make the match less than ideal.
This doesn't mean you need to adopt a dog just because the shelter staff say that's the right one for you. If you don't feel it, move along to another organization, or return to that one in a few weeks when they'll have a whole new group of pups. A dog can live upwards of 15 years – and through those years he will be your companion. Choosing the best match guarantees a lifetime of contentment.
WHAT IF I DECIDE I HAVE TO RETURN MY DOG TO THE SHELTER?
If you decide to return a dog, do it as quickly as possible after you've made the decision. However, you should never decide anything in the first few weeks – remember, everything is strange to your new family member. You wouldn't expect to settle down immediately if you were suddenly thrust into a new environment. Don't expect that from your dog, either.
Aggression towards your children, your partner, or your other dog; major housebreaking issues; destructiveness; separation anxiety – these are some of the major reasons for returns. If you have a dog exhibiting any of these behaviors, and you do not feel capable of dealing with them, then a quick return with an honest explanation is the best for all involved. The dog can move forward to find a family which has experience in dealing with the issues before she's fully bonded to you. And you can find a pet which is more suited to your lifestyle and your talents. If your new dog shows aggression towards people living in the home, or towards your other pets, those issues should be dealt with quickly for the safety of everyone involved.
WILL A SHELTER ADOPT TO ME AGAIN IF I'VE RETURNED A DOG?
That depends on a few factors:
Reason for return. If you have returned for a sensible reason, then most shelters will adopt to you again. Don't lie to the shelter about the reason for return. Most shelter staff would try to work through any issue with their own dogs, but they also realize that not everyone has their level of experience.
Shelter/rescue management. Unfortunately, it is a fact that many rescues are very judgmental. Years and years of owner surrenders, animal abuse, and uncaring humans take their toll. The filter through which many rescue workers see humanity has been tainted by the horrible stories they've heard and the abused and broken animals they've cared for. The reasons, though, don't make a judgmental rescue any easier to deal with.
If you get the vibe that the rescue is judging you harshly, move along to another organization. Tell the truth to the new rescue or shelter, and be very clear why you returned your previous pet. Surrendering a dog back to the shelter is not a guaranteed "no" for adoption in the future. Some rescues take plenty of time to talk to prospective adopters, while some have hard and fast rules which they will not bend. It's just a matter of finding the right organization for you.
WHAT CAN BE DONE TO LIMIT OWNERS RETURNING DOGS TO SHELTERS?
I am a big proponent of foster-to-adopt programs. These programs allow you to take a dog into your home for a limited period of time – usually two to four weeks – before making the final decision to adopt. During that time, you are responsible for food, but the rescue pays for any necessary veterinary care, and will generally loan you a crate.
While you're fostering, you have the animal in your home just as if you'd adopted. You'll be able to spend plenty of time learning how she will blend with your family. By the end of the period, you should feel secure in adopting. Or you've learned that this is not the right dog for you. Either way, you won't be making an impulsive decision on little information.
The other thing that could prevent many returns is communication. Most shelter staff are more than willing to take your phone calls and give advice about issues you're having. They work with trainers and can give you recommendations. Rescue workers also know the local veterinarians, and often have a good feel as to whether a behavior may be stemming from a medical issue. But adopters are often hesitant about asking for advice. Don't feel the least bit shy about calling the shelter from which you adopted your pet. People involved in animal welfare want nothing more than to keep a dog in a good home and will provide any assistance they are able to.
You're choosing a pet for a lifetime. Take your time. Ask the right questions. See if you can try a foster-to-adopt. Your perfect furry family member is out there – it just takes a little bit of searching.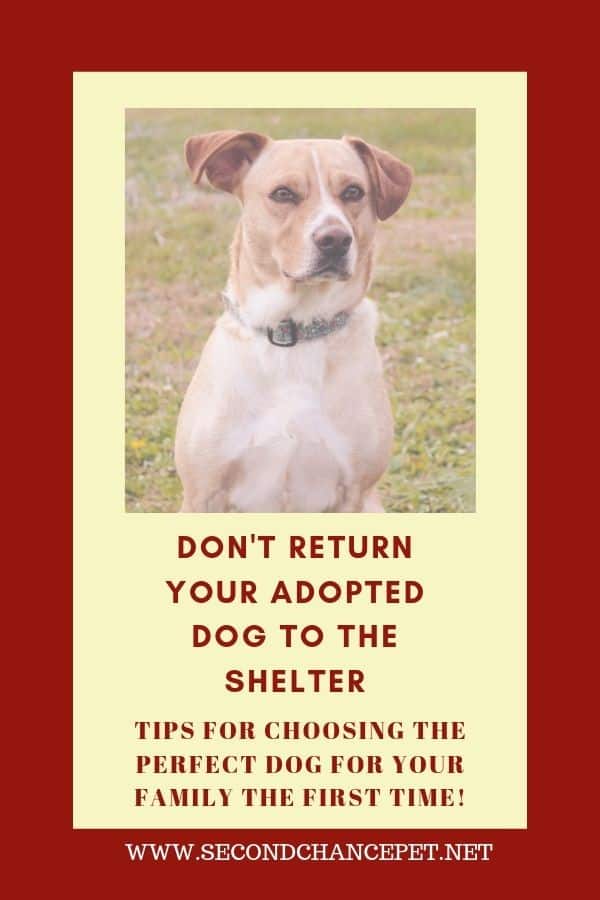 Photo of signing by Cytonn Photography on Unsplash
Photo of pug looking at pie by Charles 🇵🇭 on Unsplash