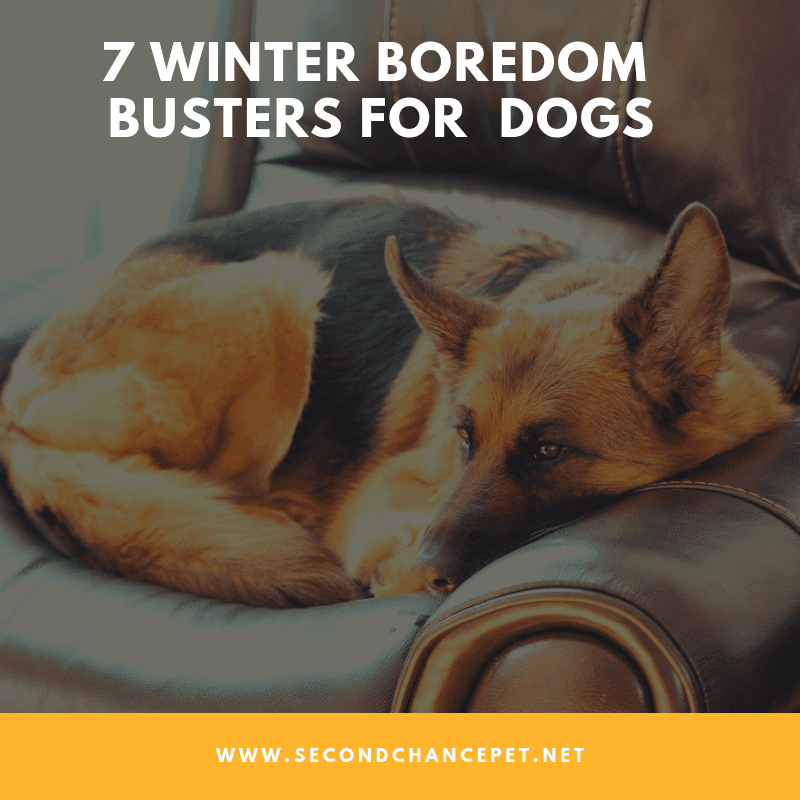 SEVEN WINTER BOREDOM BUSTERS FOR DOGS
When it's too bitter to be outside, here are seven ways to beat the winter boredom blues!
The polar vortex arrived, and all of us, animals and humans, were stuck indoors and bored. For humans, we have our books, our television, and our computers to keep us happy. But for a dog, whose interest is piqued by smells more than by sight, the cold winter months can be boring and depressing.
Below find a few ideas to perk up your pet in the middle of a cold snap (most also work well for rainy days, too):

Take a Different Route
Since you can't walk your dog for as long as you would in the warmer months, vary the route. Put your pet in the car, drive to another part of your neighborhood, and do your brief walk there. Or get extra adventurous and go to a different area altogether. Chances are there is a whole new world of scents just a few blocks away – something to perk up even the saddest dog.
Add Extra Walks
If you can only stay out a few minutes at a time due to frigid temperatures, add another walk or two to your day. Although the exercise benefit won't be as great, your dog will have more outings to look forward to each day. Don't forget to put a coat or sweater on short coated dogs, even for a brief walk, if it's below freezing.
Introduce Your Dog to a Friend's Dog
If you're a dog person, chances are you know at least a few other dog people. See if any of them are up for a play date. (If your dog doesn't interact well with other dogs, don't try this one.) Make the original introduction somewhere neutral – someplace neither dog considers his territory. A park or a neighborhood street away from either's home, is a perfect venue for this. If things are going well, you can try moving them inside. Let them play, but be prepared to separate them should things deteriorate. Once you're sure both animals are happy and engaged, you can relax and let them rough house. A regular play date gives your pet something to look forward to, socializes your dog, and you can enjoy some human socializing as well.
Take a Car Ride
Many dogs enjoy a car ride, particularly if they have come to associate the car with fun times. Crack the window just a little (make sure to bundle up first) and let them take in the scents. If you're feeling ambitious, stop at a park or other facility which allows it, and take them for a quick walk. You might find a space you will both enjoy when the weather turns warmer.
Visit a Pet Store
Pet Valu, PetSmart, and Petco all allow companion animals in the store. If your dog is gregarious by nature, or at least not terrified of other humans and dogs, they'll have a blast smelling all the different odors. At PetValu, you can even bathe your pet – just make sure to let her dry completely before taking her into the bitter air. If your dog likes toys, be prepared to bring a new one home – something new to play with does wonders to alleviate boredom in animals and humans alike.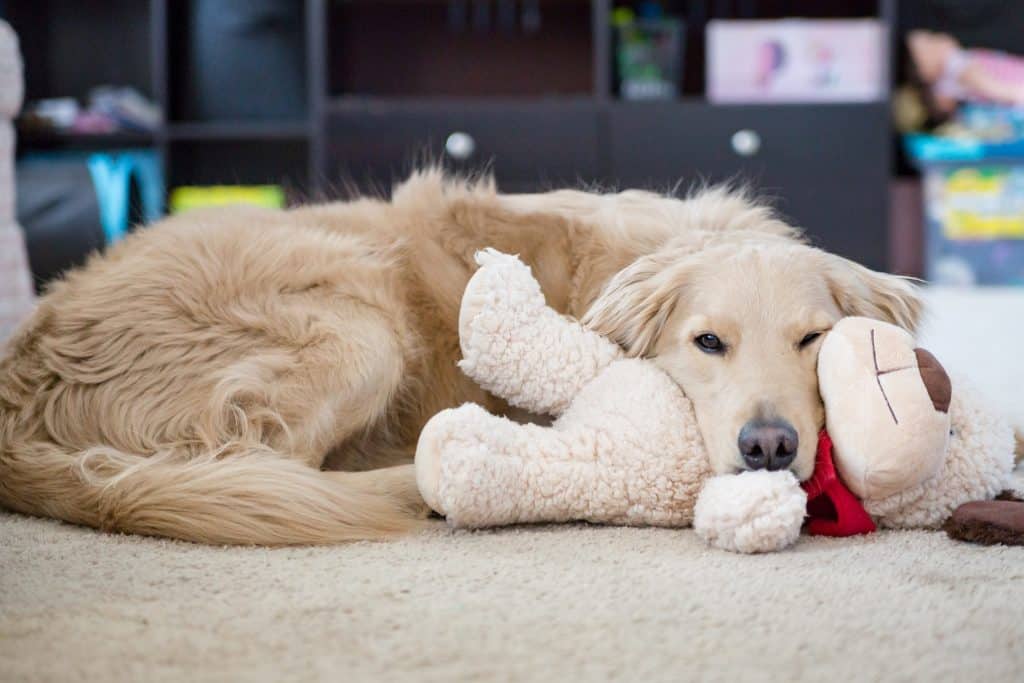 Buy An Interactive Toy
There are many options to purchase a toy which requires persistence and problem-solving in order to reach a treat. These work best, of course, if you only have one dog, but you can do this in multi-dog households as long as you put them in separate rooms. Use smelly, high-value treats. (I use a salmon jerky that makes the dogs act as if it were crack.) Make sure it's difficult enough so that playtime isn't over in seconds, but easy enough not to frustrate the animal. You might have to show your dog how it works a time or two. Then, let her play. She'll forget all about the nasty weather outside.
Teach Your Dog a New Trick
YouTube and the Internet are full of videos and information about dog training. And your local library generally has a few books on training as well. Use the winter doldrums as an opportunity to teach a new behavior. How about learning to ring a bell when they need to go out? Or rolling over and playing dead when someone yells Bang? Maybe your dog isn't so good at recall – now's your opportunity to do some teaching. Whatever you decide to teach, make it fun, don't work for more than 10 minutes at a time without a break, and do it in a positive manner. Try clicker training, if you like – I've see dogs learn new and unexpected behaviors using this method. Just keep it positive.
Use your time in the winter weather to deepen the bond between you and your dog(s). Beat the winter boredom blues and keep your pet entertained and engaged. This will make the winter months will fly by and give you both something to look forward to each day.
If you enjoyed this post, you may also like my earlier post about maintaining your dogs at a healthy weight. Also, don't forget to share via Pinterest or Facebook!
Cover photo of German Shepherd in Chair by Carrie Angel Photography
Photo of small dog sleeping by Carrie Angel Photography
Photo of dog with toy by Carrie Angel Photography